Help
Protect

Your System With Our

Energy Savings Agreement
Sign up for our Energy Savings Agreement today and take advantage of these many benefits!
15% Off Parts
Prevent Untimely Repairs During Extreme Weather
Extend The Life of Your System
Priority Emergency Service
Improve Reliability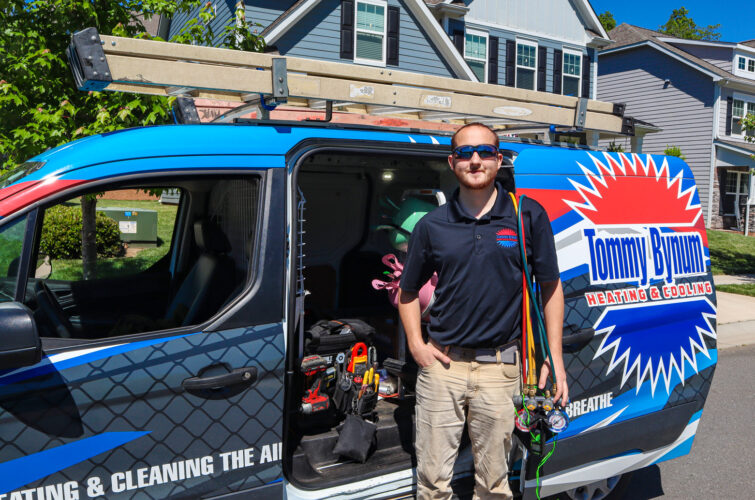 Preventative Heating and AC Maintenance
Preventative maintenance involves proactive measures to keep your HVAC systems in optimal condition, ensuring their longevity and efficient operation. When you join our Energy Savings Agreement, our skilled technicians will thoroughly inspect components, check for potential issues, and fine-tune your systems to maximize their performance. We will come out twice a year, so you can have confidence that your system is ready for the heat or cold to come. When investing in preventative maintenance, you can avoid unexpected breakdowns, improve energy efficiency, extend the lifespan of your equipment, and enjoy consistent comfort year-round. Trust Tommy Bynum Heating & Cooling to provide reliable maintenance services that keep your air conditioning and heating systems running smoothly and efficiently.
How Does Our Energy Savings Agreement Help?
Regular maintenance is crucial for your air conditioning and heating systems. By joining our Energy Savings Agreement, you have access to serval of benefits.
With our Energy Savings Agreement, we are able to inspect, identify and address potential issues before they escalate into costly repairs. It ensures that your systems are operating at their peak efficiency, saving you money on energy bills.
Additionally, proper maintenance enhances the lifespan of your equipment, maximizing your investment. By keeping your systems well-maintained, you can enjoy consistent comfort throughout the year and improved indoor air quality. Trust us to keep your system hopping along!
Energy Savings Agreement Pricing
Single Unit System
$179 plus tax
Two Unit System
$295 plus tax
Three Unit System
$360 plus tax
What's Included In A Maintenance Visit?
15% DISCOUNT ON PARTS
BI-ANNUAL INSPECTION
CONDENSATION DRAIN AND PAN INSPECTION
CHECK REFRIGERANT PRESSURES AND COMPRESSOR OPERATIONS  

ELECTRICAL CONNECTIONS AND COMPONENTS INSPECTION

ELECTRIC MOTOR, BLOWER WHEEL, AND SAFETY INSPECTION

CLEAN EVAPORATOR AND CONDENSER COILS
INSPECT HEAT EXCHANGERS FOR CRACKS OR OPENINGS

CHECK PILOT, GAS VALVE, AND BURNER OPERATIONS

CHECK EQUIPMENT FOR ANY UNUSUAL NOISE OR VIBRATIONS

HOW CAN WE HELP?
Our Services
At Tommy Bynum Heating & Cooling, we provide comprehensive services for your HVAC needs. From heating & air conditioning maintenance, repair, and installation, our skilled team is here to ensure your comfort year round. Trust us to deliver efficient and reliable solutions to keep you cool in the summer and warm in the winter.
WHY CHOOSE US
Quality You Can Count On
Ready to Get Started?
Contact Us for
Expert Service
You can rest assured knowing that our team will stand by their work and your satisfaction is 100% guaranteed with us. We treat your family like our family.
How Can We Help You?

Request Appointment: