Does Your Old Heater
Need Replacement?
You can rest assured that your satisfaction is 100% guaranteed and that our knowledgeable team will stand by their work.
Locally Owned For Over 40 Years
Factory-Trained, Licensed & Insured Technicians
24/7/365 Emergency Service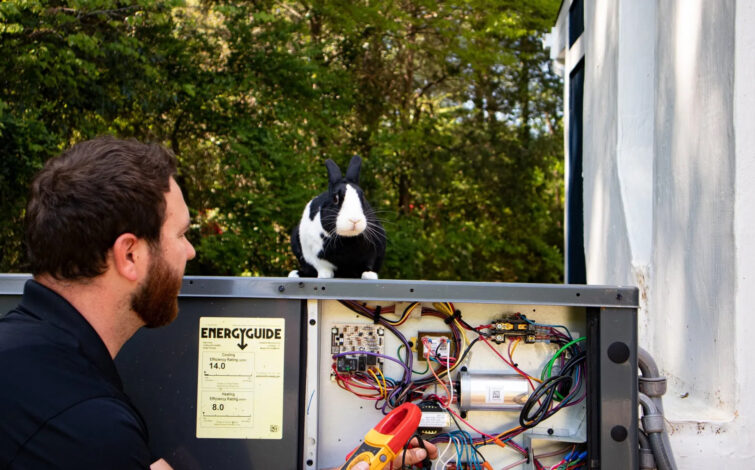 Trusted Heating Installation
When installing a new heating system, trust our skilled technicians to provide professional and reliable service. Choosing the right heating system for your home is crucial for long-term comfort and energy efficiency. That's why we take the time to assess your heating needs, considering factors such as the size of your home, insulation, and your specific preferences. With our expertise and industry knowledge, we can guide you in selecting the most suitable heating system that fits your requirements and budget. Our team is experienced in installing a wide range of heating systems, including furnaces, heat pumps, and more. We ensure a seamless and efficient installation process, taking care of every detail to deliver optimal performance and reliability.
Is it Time to Install a
NEW Heating Unit?
Knowing when it's time to consider a new heating system is important for maintaining a comfortable and energy-efficient home. If your current heating system is constantly requiring repairs, operating inefficiently, or not providing consistent warmth, it may be time for an upgrade. Older heating systems may struggle to meet the demands of modern efficiency standards, resulting in higher energy bills. Additionally, advancements in technology have introduced more energy-efficient and environmentally-friendly options. By investing in a new heating system, you can enjoy improved comfort, lower energy costs, and peace of mind knowing that you have a reliable and efficient heating solution for years to come. Our team at Tommy Bynum Heating & Cooling is ready to assist you in evaluating your heating needs and recommending the best options for a smooth and hassle-free installation.
Signs You Need a Replacement:
Your Unit is More Than 10 Years Old
Starting To See More and More Repairs Needed
Increase in Your Utility Bills
Your Furnace is Noisy
Your System Has a Rotten Egg Odor
HOW CAN WE HELP?
Our Services
At Tommy Bynum Heating & Cooling, we provide comprehensive services for your HVAC needs. From heating & air conditioning maintenance, repair, and installation, our skilled team is here to ensure your comfort year round. Trust us to deliver efficient and reliable solutions to keep you cool in the summer and warm in the winter.
WHY CHOOSE US
Quality You Can Count On
Ready to Get Started?
Contact Us for
Expert Service
You can rest assured knowing that our team will stand by their work and your satisfaction is 100% guaranteed with us. We treat your family like our family.
How Can We Help You?

Request Appointment: