Does Your Old AC
Need Replacement?
You can rest assured that your satisfaction is 100% guaranteed and that our knowledgeable team will stand by their work.
Locally Owned For Over 44 Years
Factory-Trained, Licensed & Insured Technicians
24/7/365 Emergency Service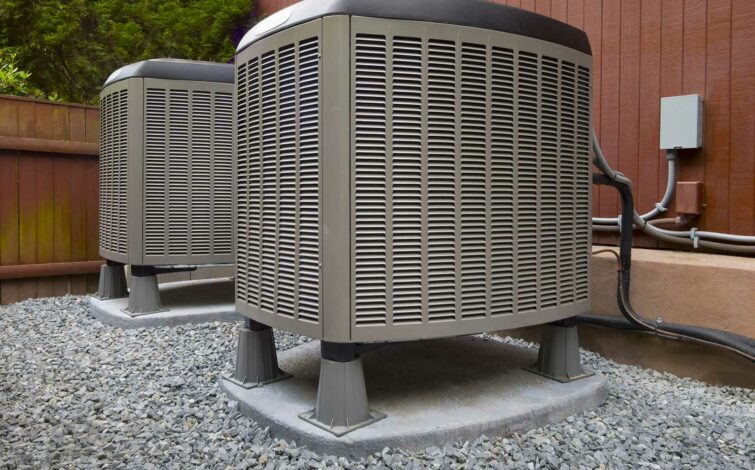 Trusted Air Conditioning Installation
If your older AC unit has an Energy Efficiency Ratio or SEER rating between 8 and 12, it may be time to consider upgrading to a more efficient model. The latest AC units now boast an impressive SEER rating of 26, which can significantly reduce your monthly energy expenses.
At Tommy Bynum Heating & Cooling, we understand that constant repairs and rising power bills can become a financial burden. In such cases, replacing your unit can often be the most cost-effective solution. Our installation experts are here to assist you in exploring all available options, ensuring you can make an informed decision that aligns with both your home's needs and your budget. While replacing a central air conditioning unit may involve an upfront investment, it's typically a one-time purchase that provides long-term benefits.
Let us help you select the best system for your home, ensuring optimal comfort and efficiency. Contact us today to schedule a free estimate with our install sales team.
Is It Time to Install a NEW Air Conditioning Unit?
As your air conditioning unit surpasses the 10-year mark, its reliability diminishes, regardless of the maintenance efforts you put in. Over time, continuous usage takes its toll, shortening the overall lifespan of the system. You'll notice that repairs become more frequent and increasingly costly. It might be the ideal moment to think about upgrading to a newer and more efficient model. Our experts are here to provide you with the guidance you need to find the perfect fit for your home. With our knowledge and expertise, we can help you select a system that meets your specific requirements, ensuring enhanced performance and energy efficiency. Let us assist you in making the right choice for a more reliable and cost-effective cooling solution.
Signs You Need a Replacement:
Your Unit is More Than 10 Years Old
Starting To See More and More Repairs Needed
Increase in Your Utility Bills
HOW CAN WE HELP?
Our Services
At Tommy Bynum Heating & Cooling, we provide comprehensive services for your HVAC needs. From heating & air conditioning maintenance, repair, and installation, our skilled team is here to ensure your comfort year round. Trust us to deliver efficient and reliable solutions to keep you cool in the summer and warm in the winter.
WHY CHOOSE US
Quality You Can Count On
Ready to Get Started?
Contact Us for
Expert Service
You can rest assured knowing that our team will stand by their work and your satisfaction is 100% guaranteed with us. We treat your family like our family.
How Can We Help You?

Request Appointment: